ok i had to reinstall my comp that has the ts3 server on it so it may go up and down do to rebooting
Please visit Discovery Alliance @
www.discoveryalliance.org
---
i hope you all had a fantastic christmas, happy holidays and new year
---
Posts: 63
Joined: Tue Aug 18, 2015 11:29 pm
Contact:
Thanks Robin, I hope yours was as well
---
Still alive here. Hope all are well.

Ship
Tallyho What!.... and give me my port back!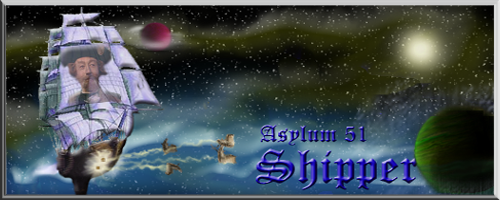 ---
Lost hair here, lol

Still kicking for now, know it's been a hell of a long time since I hit up the board. Hope everyone is doing well.

Btw, anyone seen or heard from Joker lately?
"I'm parading in your eyes, an open window never lies.
If you take me for granted, you'll leave empty handed.
You fool... I forgive you." - Mitis ft. Anna Yvette - Open Window
---
---
Return to "Say Hello if You Dare."
Users browsing this forum: No registered users and 1 guest