Posts: 3
Joined: Fri Apr 07, 2017 10:59 am
Contact:
Hello everyone, it's been a long time! So many great memories playing freelancer at the asylum. Nice to see so many familiar names still here. So sad to hear some old friends have passed.
---
Posts: 93
Joined: Tue Aug 18, 2015 11:29 pm
Contact:
Welcome back Swede!

Yeah alot has passed. really sucks. I miss every one of them.

Glad to see you around bro!
---
Posts: 15
Joined: Wed Sep 30, 2015 10:14 am
Contact:
Hi guys, just to let you know I am still alive.
Currently playing Vega Conflict and Elite Dangerous.
How is everyone?
---
Hey Swede,

Good to see you around.

Ship
Tallyho What!.... and give me my port back!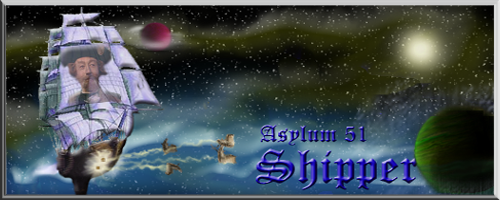 ---
All can be
Unless Ghost can be convinced otherwise I am a Bot from Kyiv, UKRAINE. No matter what I say, I HAVE NO POWER HERE. Believe nothing I say!
---
---
Return to "Say Hello if You Dare."
Users browsing this forum: No registered users and 0 guests